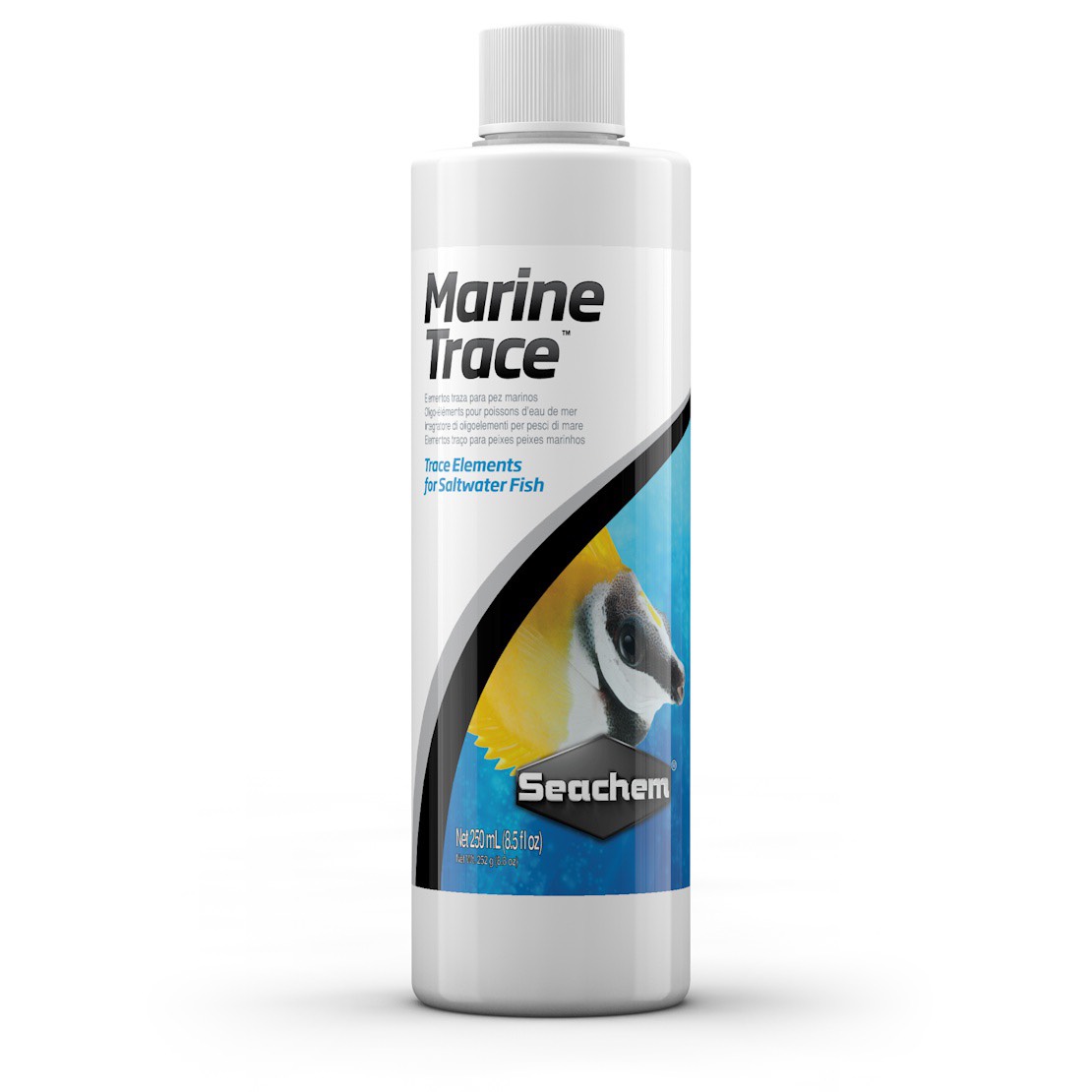 Description
Replenishment of a number of trace elements is required to maintain an environment ideal for the growth and reproduction of marine life, but while the importance of trace elements has been recognized by aquarists for many years, the physiological reasons are not fully understood. The chemical elements in seawater are varied, and, likewise their addition to the aquarium in trace quantities has varied effects on a variety of saltwater plant and invertebrate species. In general, though, these elements are important for metabolic processes and pigment formation. Addition of iron, for instance, has been shown to benefit coloring and growth for corals, anemones, and other photosynthetic animals.
Marine Trace™ supplies a broad range of trace elements demonstrated to be necessary for proper fish health and growth. Unlike terrestrial animals, fish obtain nutrients from both their food and environment. Trace elements are normally depleted by utilization, oxidation and precipitation, thus it is important to restore them on a regular basis. Marine Trace™ contains only those elements actually demonstrated to be required by fish.
Directions
Use 1 capful (5 mL) for every 80 L (20 US gallons) twice a week.
Guaranteed Analysis
| Amounts per 1 gram | |
| --- | --- |
| Calcium | 2.46% |
| Magnesium | 0.792% |
| Iodine (as Iodide) | 0.100% |
| Potassium | 0.100% |
| Copper | 0.0032% |
| Iron | 0.0007% |
| Zinc | 0.0007% |
| Manganese | 0.0002% |
| Flourine (as Flouride) | 0.0001% |
| Selenium | 0.000006% |
Ingredients: Ingredients: calcium chloride, magnesium chloride, potassium iodide, copper sulfate, iron sulfate, zinc sulfate, manganese sulfate, sodium fluoride, selenium AAC
Sizes
250 mL, 500 mL, 4 L
A: No, the mineral content levels in Reef Trace are minerals more appropriate for corals and other inverts in a reef system, while Marine Trace is more appropriate for nutrient levels found to benefit marine fish.
---
Can't find what you're looking for? Ask us a new question.
Related Products
Related Articles
Resources