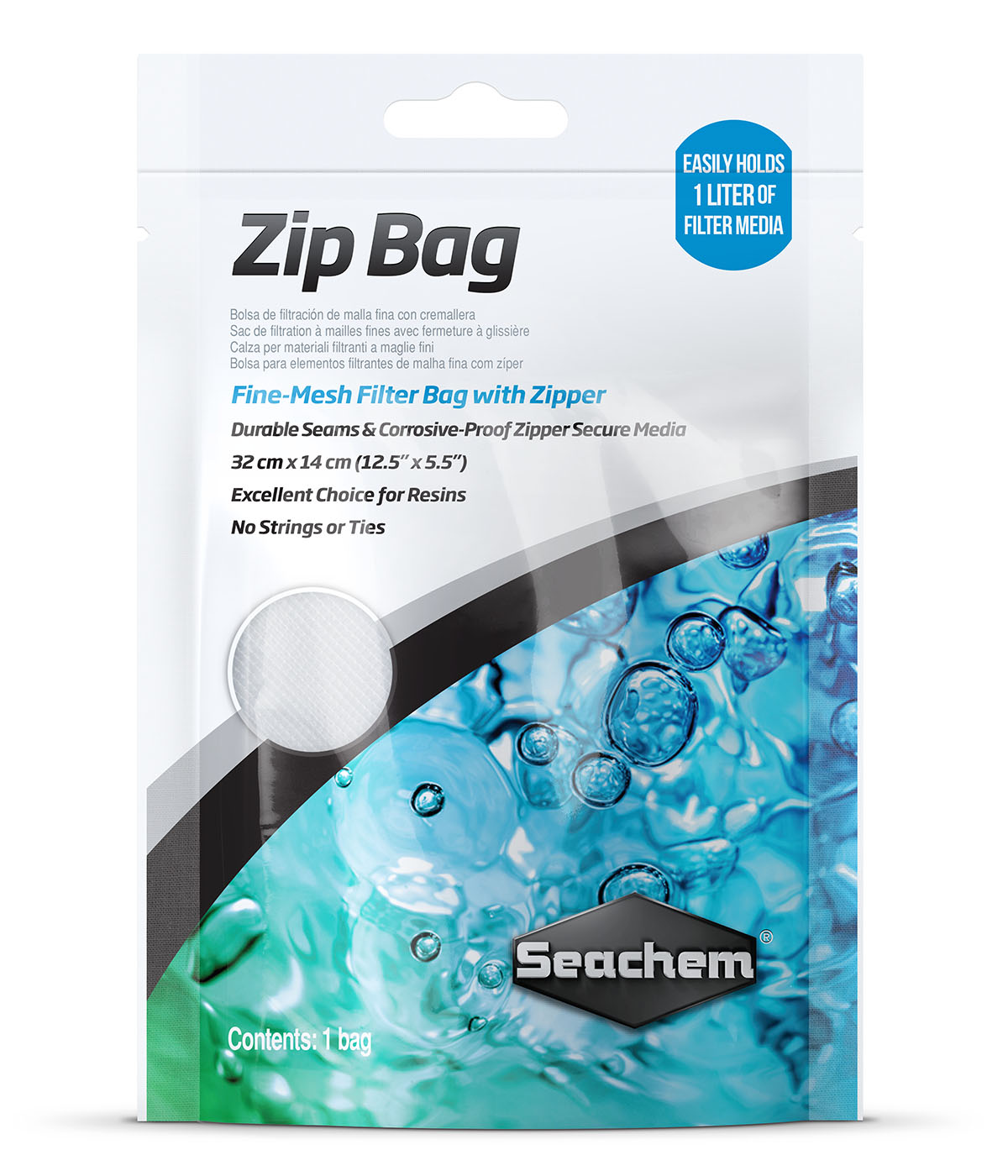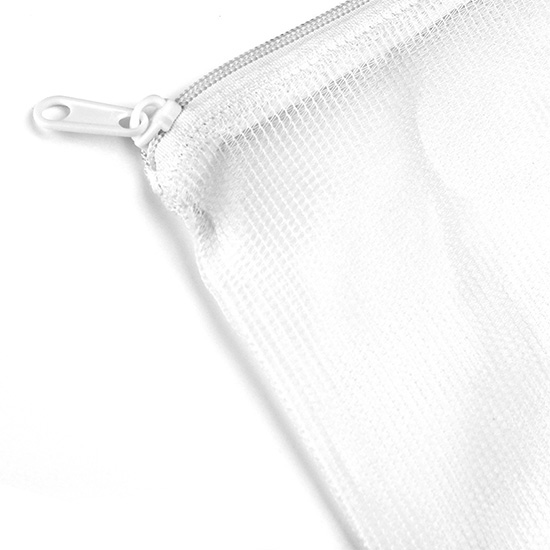 Description
The Zip Bag™ is a mesh bag for holding filtration media. It is available in a 32 cm x 14 cm (12.5" x 5.5") size , easily holds 1 liter of filtration media, and it comes with a convenient corrosion proof zipper. It is ideal for intermediate sized (larger than resins and sands) filtration media such as PhosGuard™, MatrixCarbon®, SeaGel, de*nitrate, Renew, and Zeolite.
Directions
Simply place desired filtration material e.g. MatrixCarbon®, PhosGuard™, etc. and close using the corrosion proof zipper. For best results, Zip Bag and filtration media should be placed so as to maximize the flow of water through it.
Sizes
32 cm x 14 cm (12.5" x 5.5")
Comparing Seachem Filter Bags
The Bag
Dimensions 13 x 25.5 cm (5" x 10")
Mesh Superfine (180 Micron)
Closure Mechanism Plastic Zip Tie
Material Polyethylene
Seams Welded
Resistant to bleach, caustics, and acidsYes
Media CompatibilityAll Seachem Filtration Media
Large Zip Bag
Dimensions 48 cm x 43 cm (19" x 17")
Mesh Large
Closure Mechanism Zipper
Material PVC
Seams Stitched
Resistant to bleach, caustics, and acidsCorrosion Proof Zipper
Media CompatibilityMatrix Pond Matrix
There are no questions for the Zip Bag? Ask us a new question.
Related Products
Related Articles
Resources