---
Save the Rhino

Since 2008, Rhino poachers have killed at least 5,940 African rhino according to the International Union for the Conservation of Nature.  In 2011 the Western Black rhino was declared extinct and in 2015 there were 1,338 rhino killed by poachers. These grim statistics are leaving ever dwindling populations of the five remaining species. Rhino poaching is currently at a crisis level and timing is critical for the preservation of these majestic animals. 
As part of our ongoing environmental stewardship efforts, Seachem has joined the battle to support the protection of these endangered animals. All donations will go directly to the Rhino preserve in South Africa. We ask that you join us in this battle to save the Rhino by purchasing heavily in these top selling items and helping make the most of this fund raising effort. Thank you greatly for your consideration and support!
Help Save the Rhino
Donate to Mankwe Wildlife Reserve
Seachem will match up to $5,000 in donations.
---
Coral Restoration Foundation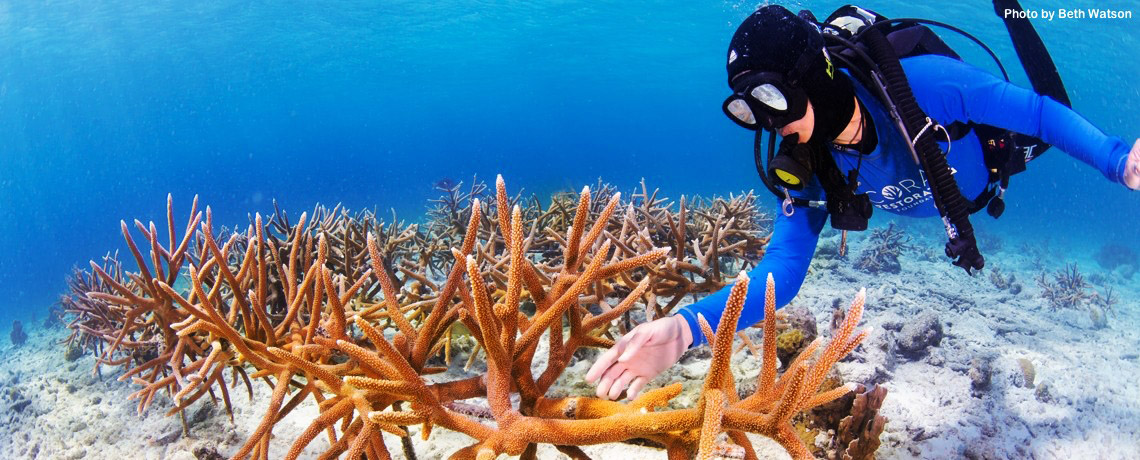 Coral Restoration Foundation is a nonprofit ocean conservation organization working to restore our coral reefs, educating others on the importance of our oceans, and using science to further research and monitoring techniques.
Due to multiple stressors in the late 1970s and early 1980s, previously dominant reef building corals throughout the Florida Keys and the Caribbean declined dramatically, leaving the remaining corals scattered and facing extinction.
Through propagation techniques, tens of thousands of corals are grown and maintained in multiple offshore coral tree nurseries before being strategically outplanted on reefs allowing them to continue on a path to natural recovery. With the help of students, volunteers, scientists, and donors, our corals are successfully raised until they are "reef-ready", outplanted onto the reef, and monitored. Our innovative techniques are scalable and they are making a difference for our oceans.